Product Description
IMPACT RACING Suit, Racer2020, Driving, 1 Piece, SFI 3.2A/5, Double Layer, Nomex, Black/Blue, Black, Black/Red, Black/Gray
The Racer has been a popular mainstay in the Impact suit lineup for years. For 2020, the Racer2020 has been added to offer modern, European styling while maintaining the comfort and value that has made the Racer lineup so popular. Featuring a two-tone, European design that complements a variety of racecar liveries, the Racer2020 is the ideal option for anyone wanting a budget-friendly, two-layer lightweight, Nomex® SFI 3.2A/5 rated driving suit without sacrificing styling, comfort, or safety. Constructed from semi-gloss Nomex® fabric, the Impact Racer2020 offers all of the features found in the Racer suit, such as: anatomical stretch paneling along the lower back (lumbar)area, 360° full-floating arm gussets, boot-cut cuffs and extra deep pockets. The box quilting offers valuable additional seconds of thermal protection from heat transfer.

• Manufacturer certified to comply with the SFI Foundation's 3.2A/5 Specification
• Fire-restardant outer layer with cool comfortable Impact MAX inner liner.
• 360 degree full-floating arm gussets.
• Comfortable ribbed arm cuffs and a boot cut ankle cuffs for a tight seal and fit.
• Inset front pants pockets.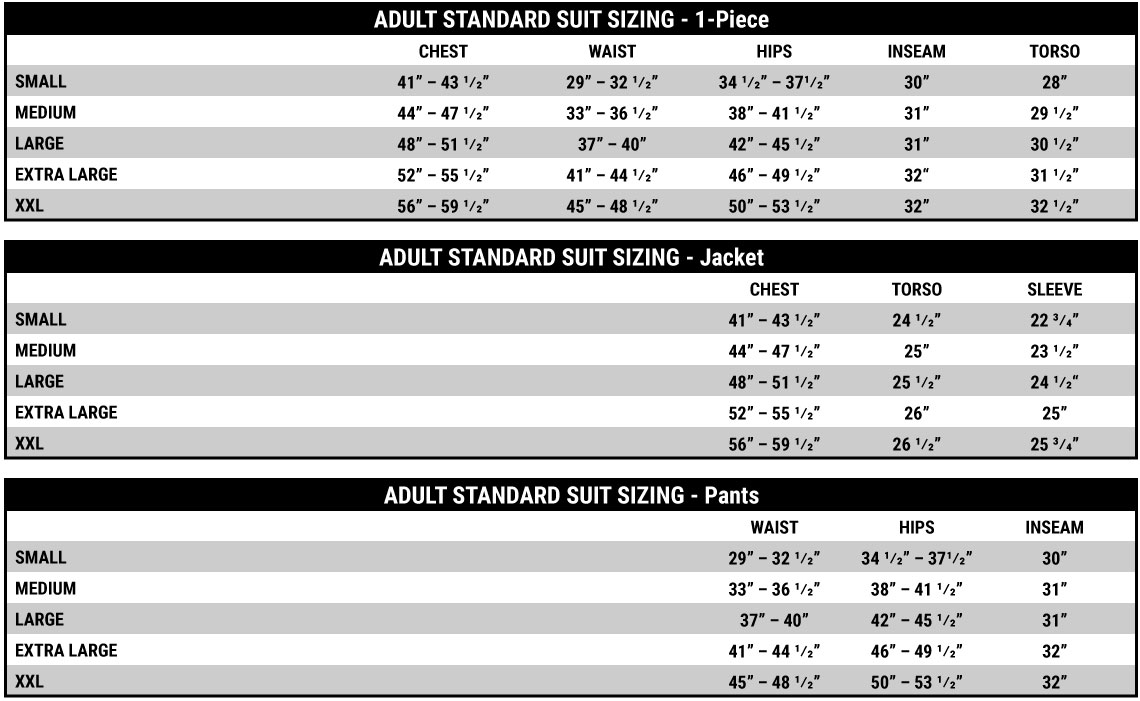 Care and Cleaning
Your new Impact suit was proudly manufactured and requires specific care to retain its fire-retardant abilities.

The manner in which your new Impact driving or crew suit is cleaned and cared for is extremely important to the durability and integrity of the product through its life cycle. It is strongly recommended that your new driving or crew suit be laundered in lukewarm water with a gentle, neutral PH balanced laundry detergent (minimal acids or alkalis). Overly acidic or alkaline cleaning products can compromise elastics and fabrics. Certain chemicals and detergents can degrade the fire retardant materials used in the manufacture of this garment and can compromise the integrity of the suit or cause excessive shrinkage. Please read and follow all cleaning and care instructions contained in this manual and also on the care label of the driving suit.

Prior to laundering, fasten the zipper, buttons, and all hook and loop closures to ensure these fasteners do not catch on the embroidery and adornments of the suit.

Ensure the garment is inside out and affix the hook and loop attachments to protect them and other adornments from damaging the inner quilting. Impact recommends safety pinning the hook and loop attachments closed as an additional prevent against snags.

Use a PH balanced (neutral) laundry detergent. Do not use chlorine bleach or chlorine based stain removers.

Machine-wash your driving suit on a delicate or hand wash cycle in warm water (not to exceed 30 degrees Celsius, 86 degrees Fahrenheit).

Tumble dry garment on low for a few minutes to remove excess moisture and hang to dry the remainder of the way.

Always store your Impact suit away from direct sunlight as to avoid ultraviolet degradation of the garment's fabric and materials.

Solvents such as Trichloroethylene (known as Tri-Chlor or TCE) are commonly used in dry-cleaning and can potentially damage the integrity of the driving or crew suit and / or cause the garment to shrink. Impact is not responsible for shrinkage or other issues that arise from improper care and laundering of your suit. While some shrinkage is normal over the course of the life of the garment, it is not enough to have an adverse effect on fitment. Improper laundering of Nomex threaded garments will cause excessive shrinkage. Most often associated with dry-cleaning, excessive heat during the wash or drying process is the most common cause and Impact will not be responsible for shrinkage. Customers returning garments to be altered due to shrinkage will be charged for the alterations needed to correct the suit back to its originally constructed size.

When affixing adornments, heat bonding should not be used and the garment should not be cut or otherwise altered.
Product Videos
Custom Field
Product Reviews